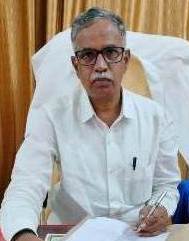 Welcome to
Medical College, Vizianagaram
The Government General Hospital is providing Medical and Health services not only to the citizen of this District but also to the neighbouring districts of AP & Orissa since 1988.
Health care is provided under various specializations like General Medicine, General Surgery, Obstetrics, Gynaecology, Paediatrics, Orthopaedics, Ophthalmology, ENT, Psychiatry, Dermatology, Radiodiagnosis, Microbiology, Pathology. Biochemistry, Forensic medicine, Casualty and Emergency Medicine, also specialized clinics for Dental medicine, Animal Bites Clinic, Physiotherapy. Apart from clinical specialty services, many health programs are provided under NHM Non Communicable Diseases, Anti-Retroviral Treatment, De-addiction centre, Nutritional Rehabilitation Centre.
The District Hospital, Vizianagaram under control of APVVP has been upgraded to a Teaching Hospital, Government General Hospital since 01.10.2022.